Shoals Area Crappie Association fished the 1st. tournament of the 2009-2010 season at Cedae Creek.
It was an open tournament and had 11 teams come out and brave the 90 plus temps. Water temp was 88 to 89 all day with light blue skys.
We had one team from West Alabama Crappie Club join us today. Steve Minor and Jessie Wright. Thanks guys.
1st. Place
Ray Tuggle and Rex Davis 6.68 lbs.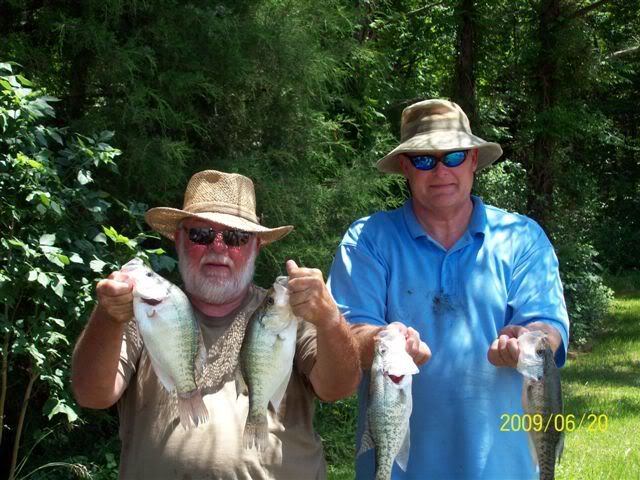 2nd. Place
Bud and David Waters 5.67 lbs. They also had big fish 1.33 lbs.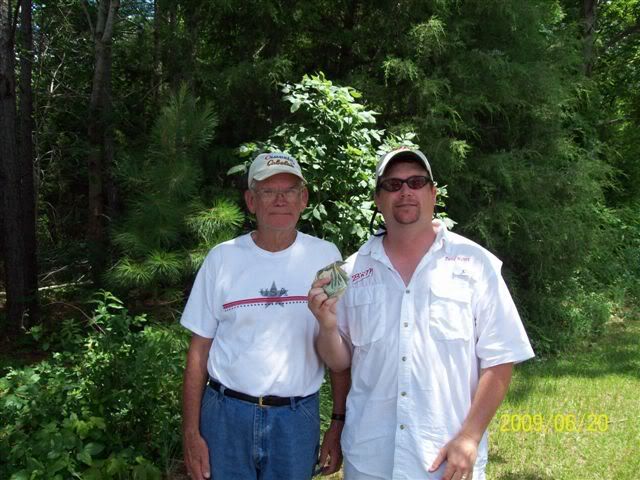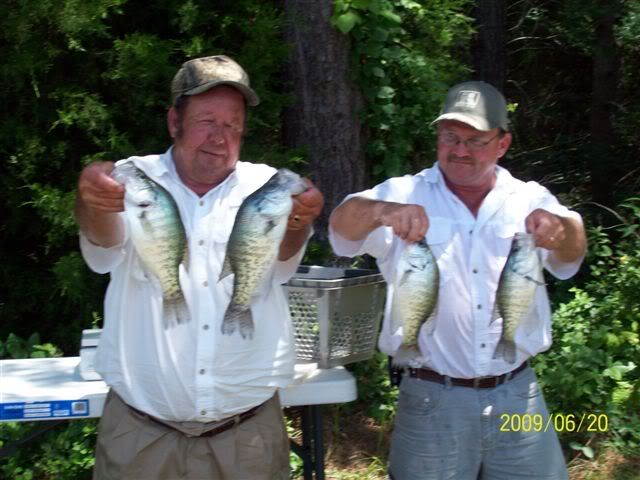 Jery Miller and Tim McCostlin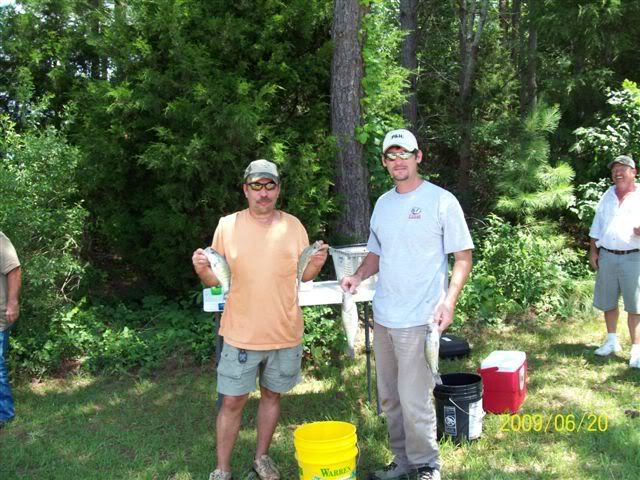 Randy Ogle and Jason Jenkins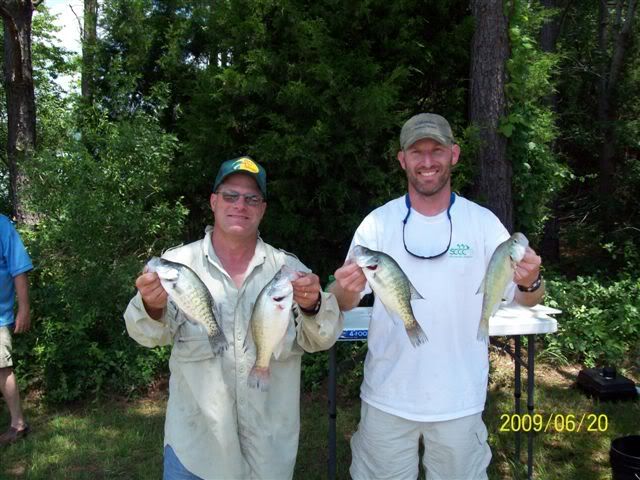 AJ Barkley and Darell Keil 5.67 lbs.