Lake Guntersville Results
12-12-2009
Today was a tough day on the water. Windy, cold, and awful lake conditions but that didn`t stop another good weigh in. Thanks to everyone who came out in the cold to fish. Also we would like to give a big thanks to those that donated door prizes. We also gained a new sponsor, Daves Custom Rods of Vinemont.
1st. Place
12.19 lbs.
Johnny and Wade Walker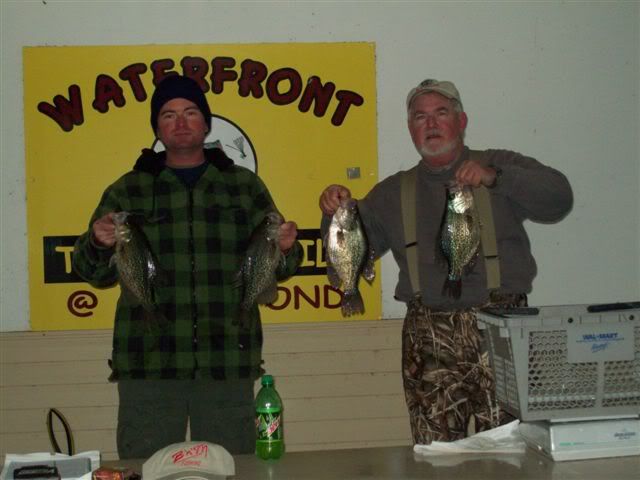 2 nd. Place and Big Fish
David and Jimmy McCarley
12.17 lbs. and Big Fish 2.22 lbs.
Keith with door prizes.