It was a great day to be on the water. Some wind a lot of sunshine and warm. Out of 7 teams over 300 keeper crapie was caught. Most of them went back in the lake to grow But a lot of fish was caught.
1st place went to Tim and Jerry with a weight of 8.06 and also
big fish
of 1.40.
2nd place went to Rex and Ray with a weight of 7.40.
Good job guys our next tournament will be Pickwick weigh-in will be at Rose Trail Ramp
Rex and Ray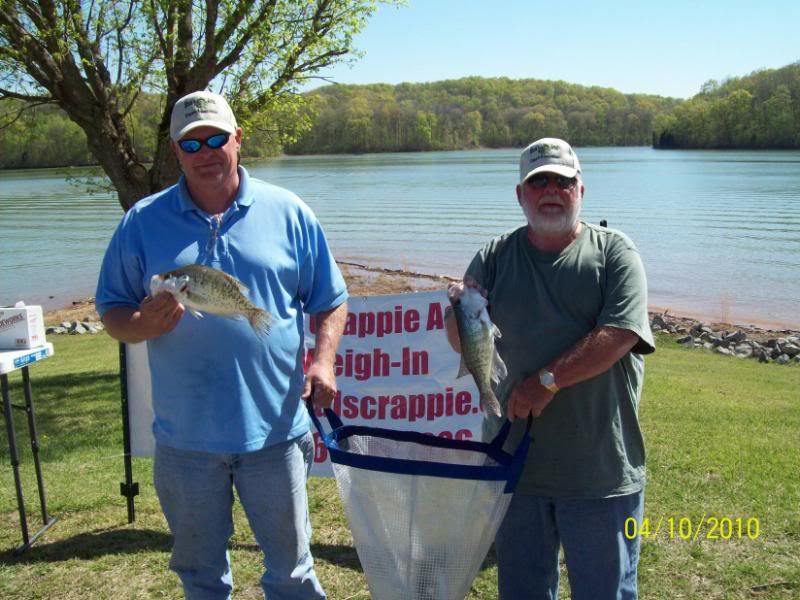 Keith the weighmaster